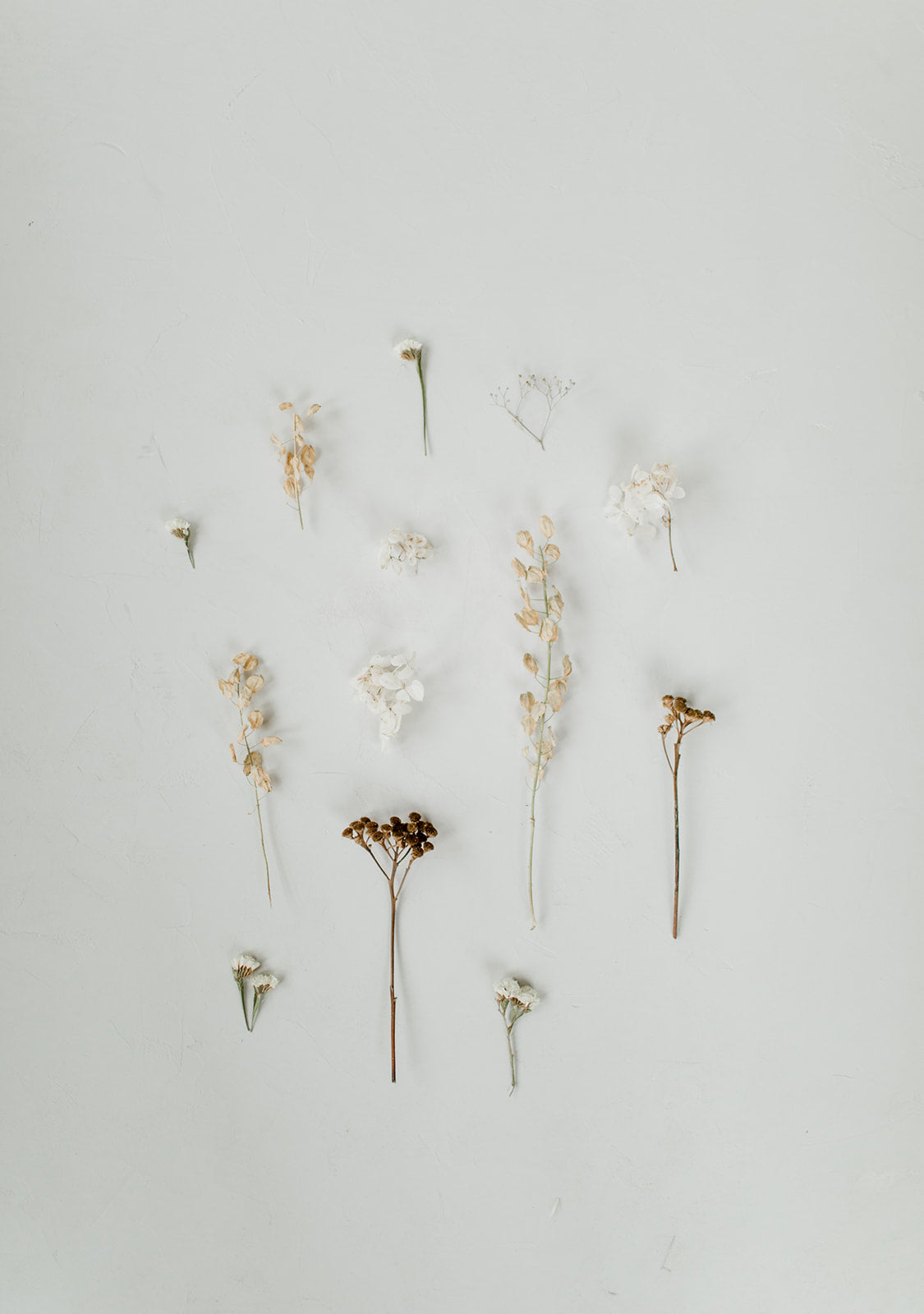 Deconstruct and Dry
The preservation begins with collecting and rehydrating your bouquet, then careful deconstruction to treat each bloom and petal individually. We use various methods of drying depending on the type of flower, but typically they are dried in a desiccant to allow each flower the best chance at retaining its natural shape and color.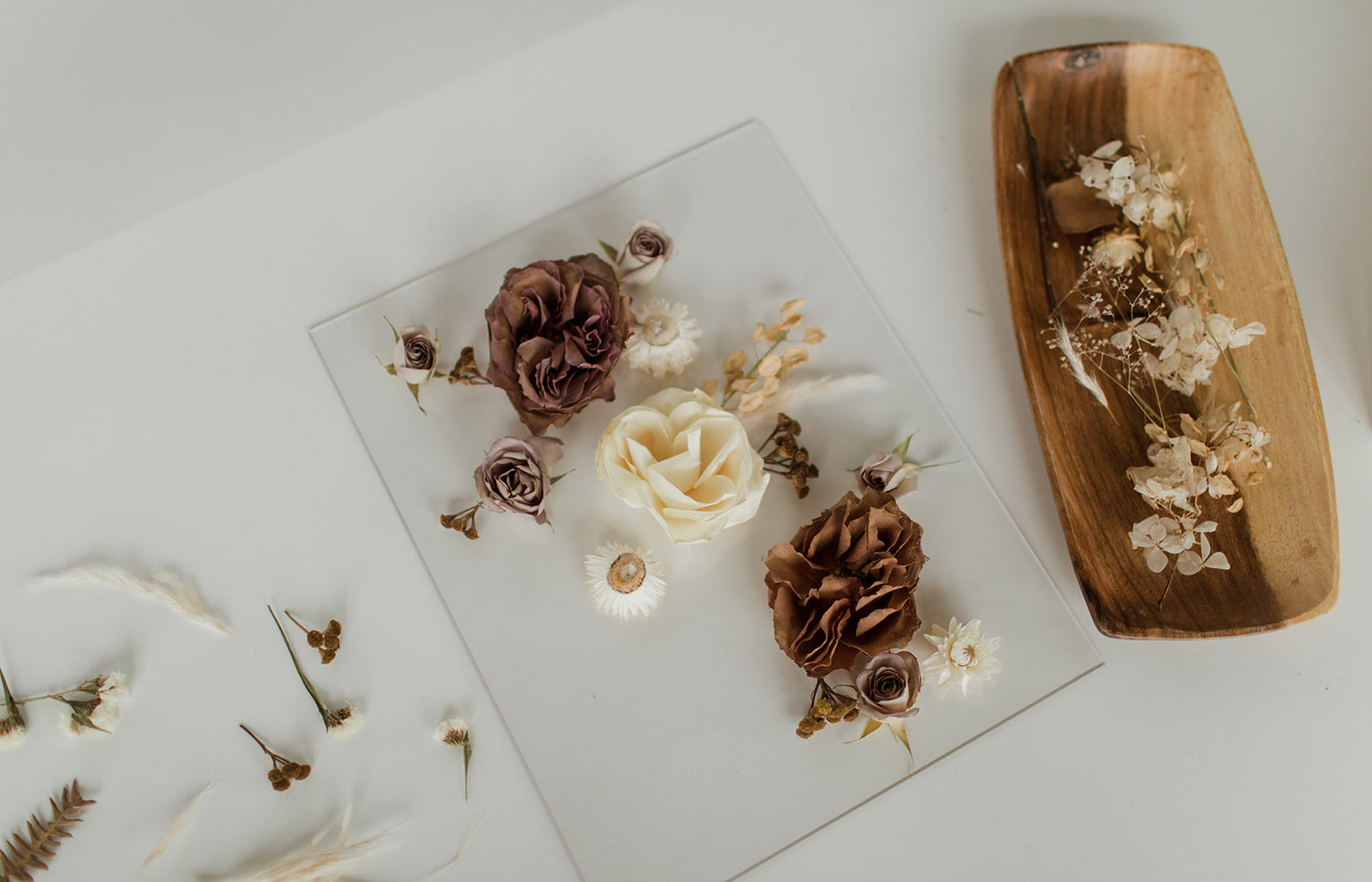 Clean and Design
After a few weeks of drying, we clean and reconstruct each bloom petal by petal. The best blooms are set aside and then meticulously arranged based on size, color, and form to create an art composition that flows and best represents you and your wedding flowers.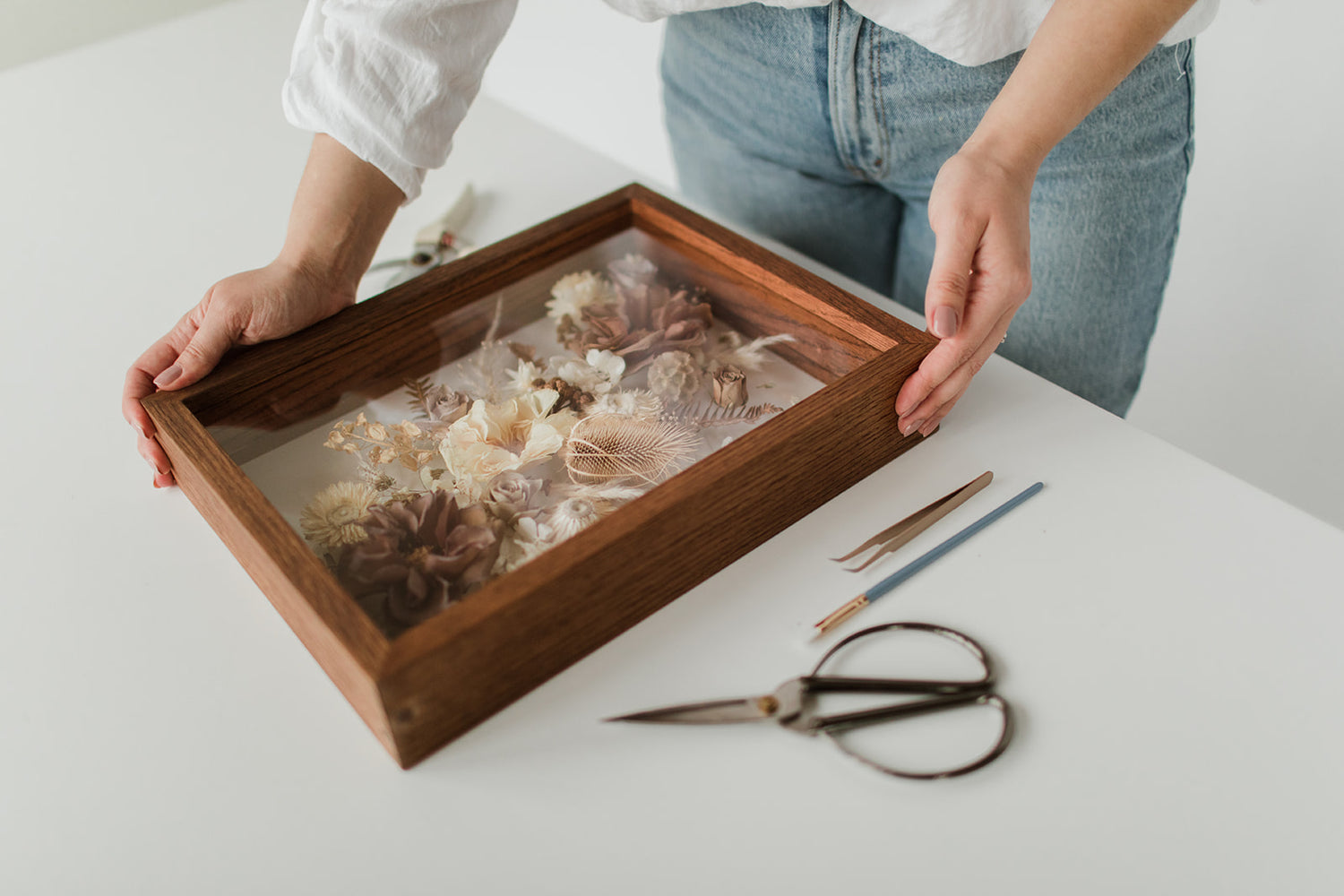 Assemble and Finish
The Signature Frames are made right in Portland by a local woodworker. The assembly, staining/painting, hardware installation, framing, and finishing touches are taken care of by us in the studio! It's a labor of love to create a beautiful and polished end result.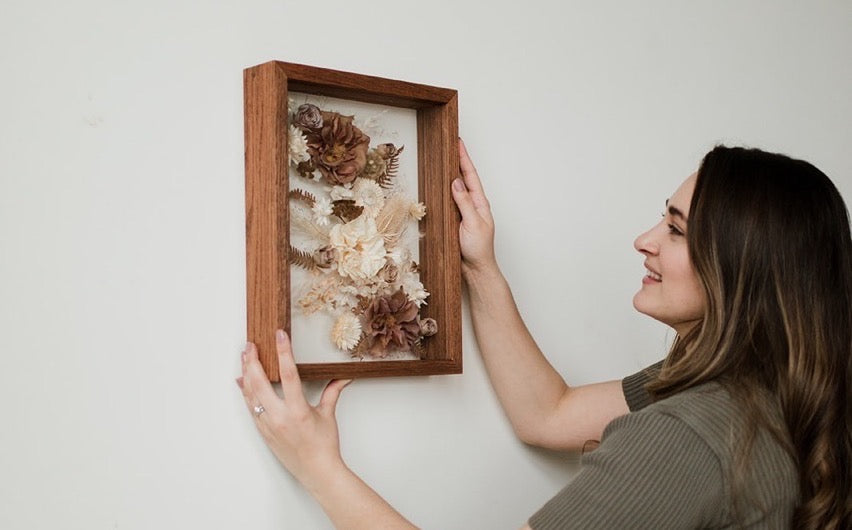 Deliver and Display
Finally, your flowers are ready to reunite with you! We'll either ship your beautiful frame to you or arrange for a local pickup in Beaverton, Oregon. You get to display a one-of-a-kind art piece with your stunning wedding flowers in your home to admire every day.